Rwanda's diplomatic delegates in France visit Ircad France whose Africa branch established in Kigali
The delegation, from the Embassy of Rwanda in France, consists of the Ambassador Dr. Francois Ngarambe, second counselor Ornella KAZE, was received by Prof. Jacques Marescaux, Ircad Founder, during a working visit to the Research Institute against Digestive Cancer (Ircad France) whose first antenna of Africa will be launched in Rwanda in this year 2021.
The visit of the Rwandan delegation strengthens the good relations between Rwanda and international organizations such as Ircad France.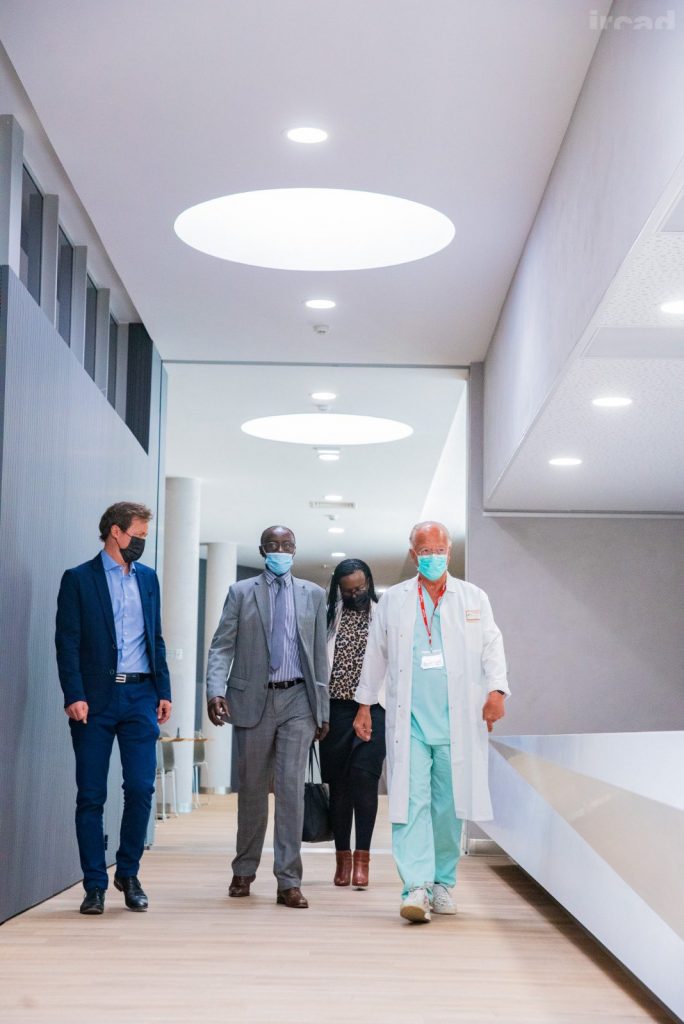 During the recent webinar that focused on advancing minimally invasive surgery in Africa organized by IRCAD France in partnership with IRCAD Africa, President Paul Kagame of Rwanda was commended for his contribution to the establishment of the IRCAD Africa and acknowledged that being a member of the IRCAD is an added strength to those who are involved in promoting the use of medical technology, especially in surgery.
IRCAD (Institut de Recherche contre les Cancers de l'Appareil Digestif-Research Institute against Digestive Cancer) was founded in 1994 in Strasbourg, France by Prof. Jacques Marescaux, a surgeon fascinated by technology. IRCAD has since become a world leader in advancing and teaching minimally invasive surgery.
IRCAD's main focus has always been to develop less invasive surgery techniques through research led by the IRCAD research and development team in collaboration with IRCAD surgeons and share those techniques at an international level via training courses.
It has already established an office in Kigali, IRCAD Africa which awaits the official inauguration this year, according to official.
Read the original article here