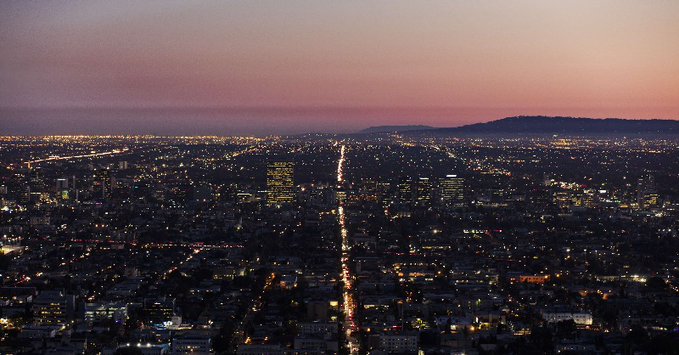 A survey conducted by Ericsson has showed that 5G internet network will drive economic growth and human needs in the next decade but also generate $299billion in revenues in the ICT market players.
According to an Ericsson survey conducted in November 2020, the Middle East and Africa (MEA) region alone will be able to generate $32billion with 70% spending $22billion on digital services gaming (mobile games) and enhanced videos taking $2.8billion among the top areas.
According to Ammar Ammar, Head of Networks Campaigns, Ericsson Middle East and Africa (MEA) who unveiled Ericsson's latest MEA-specific findings and predictions for this region, these projection have been largely driven by 5G internet demand and users willing to pay more.
To understand the future of 5G which was introduced in 2018, Ericsson-a global tech company behind the 5G internet drive conducted a survey on harnessing the 5G consumer potential dubbed "Ericsson Consumer and Market Insight Report" to look at responsive behavior of the internet users who are currently and largely still using the 4G internet (LTE).
In this survey, Ammar showed that some users are willing to pay more to get the 5G services but also the demand for new 5G internet driven services expected to be central in determining the post Covid-19 era.
"Today and tomorrow, mobile gaming is being evolved to really utilize the 5G capabilities. So with low latency and cloud processing enabled by 5G we see the game system being cloud gaming. So that is one of the key industries," Ammar said during a webinar session on December 14, aimed at discussing the Latest Ericsson Mobility Report 2020.
Ammar noted that video content uptake is also evolving but stakeholders have to be more proactive than passive if they are to harness this consumer potential which will require extensive coverage build out, pricing innovation and developing an ecosystem between partners and developers.
This could be good news for 5G investments as the Ericsson survey also showed that though the Covid-19 Pandemic has impacted the 5G premium, 1 in 3 users are still willing to pay a 20 percent premium while 81% of consumers plan to spend on at least one digital service despite the pandemic and 63% of non 5G users feel new exclusive apps and services will convince them to take up 5G.
Among the areas (Established and New or emerging digital services) that will convince users to take up 5G, include Immersive education (44%), Video on demand (41%) Augmented Reality and Virtual Reality (AR/VR) entertainment (25%), and Cloud Gaming (22%) among others.
For Jérémy Doutté, Vice President of Talabat UAE (a food delivery business), who is also former CEO of Jumia Nigeria and an expert in e-commerce said that consumer behaviors during the COVID19 pandemic and beyond have changed thus need for more innovation in e-commerce driven businesses.
Doutté said the first months of the Covid-19 lockdown globally and especially in the UAE almost caused the logistics based company that hires over 10.000 movers to nearly closing down but with internet connectivity as a drive for the human need for connections, the numbers of users surged as a result of persons using their internet enabled devices than before Covid19 lockdown.
"Once these consumer habits change it is hard to change them again…today we have a lot of diversity as consumer behavior keeps changing for instance they are ordering more healthy food," Doutté said adding that it is up to e-commerce companies to tap into these changes in order to read the post Covid market.
According to the Ericsson Mobility Report 2020, the post Covid-19 markets will be majorly determined by the use of internet especially 5G, as the report shows that more than 1 billion people, or 15% of the world population, will have access to 5G coverage by the end of 2020, and Mobile data traffic in Sub-Saharan Africa to grow by 6.5 times by 2026.
The report also shows that so far more than 100 service providers around the world have launched 5G, while by 2026 mobile broadband subscriptions will hit 8billion users globally of which 5G alone will account for 3.5 billion subscriptions.
Todd Ashton VP at Ericsson Middle East and Africa said that the success of 5G will build on the legacy 4G (LTE) which is still predominately preferable however the speed of its successor (5G) will surpass any other network.
Ashton said that with 1.7 million first-responders and 14000 agencies providing mission-critical capabilities on 4G, the upgrade to 5G technologies will provide a range of network improvements, including low latency and capacity enhancements- especially in three areas- Policing through drones dispatch, real- time connection to traffic information for medical ambulance services; and firefighter enabled response using 3D internet enabled images broadcast directly between scenes and command posts.
Ericsson enables communications service providers to capture the full value of connectivity. The company's portfolio spans Networks, Digital Services, Managed Services, and Emerging Business and is designed to help our customers go digital, increase efficiency and find new revenue streams.
Read the original story here: https://www.ktpress.rw/2020/12/5g-internet-to-remain-a-post-covid19-decade-long-dominant-driver-ericsson-officials/